Zurich, 07.07.2022 - The MaxBrain learning platform receives both the ISO 9001 certification and the ISO 27001 certification. The quality management and information security of the MaxBrain platform thus meet the high requirements of the ISO standard. 
The MaxBrain learning platform was newly certified according to ISO 9001 requirements and ISO 27001 requirements.
What exactly is it about?
Short:
It is about quality management and information security.
In detail:
ISO 9001: Quality management
ISO 9001 sets high standards for a quality management system (QMS) that an organisation has to follow in order to meet customer requirements regarding products, services or - in MaxBrain's case - a platform.
These requirements are primarily measured by how well an organisation meets different customer needs in different scenarios.
In the course of certification, the use and needs of MaxBrain business customers - educational centres and industrial companies - were thus analysed; in particular those of larger organisations such as the University of Zurich, WEKA Group, veb.ch and others who use the MaxBrain learning platform for thousands of people every day and do not want to compromise on quality.
Based on these customer requirements, the components and processes of MaxBrain's quality management were then audited by an external auditor.
MaxBrain completely convinced the auditors in most areas of quality management.
Individual points were improved in such a way that MaxBrain meets all the criteria of an ISO 9001 certification in the best possible way. 
You can see what else ISO 9001 entails in the following video:
ISO 27001: Information security
For its part, ISO 27001 specifies the requirements for managing an organisation's information security.
Security risks around data are audited to ensure that data is processed and stored securely according to strict criteria.
In concrete terms, MaxBrain carried out a so-called "penetration test" with veb.ch, a MaxBrain customer via a group of ethical hackers.
In the process, experienced IT experts attempted to hack the MaxBrain system and gain access to customer data.
The group did not succeed.
The test thus clearly confirmed that customer data is securely processed and stored in the MaxBrain platform as part of the extensive tests.
Among other things, this result is due to the fact that MaxBrain regularly checks its own platform with security audits and penetration tests; not just with the ISO certification. This means that the team already has a lot of experience with the IT security of the platform.
Due to the cooperation with German customers, especially authorities such as the Federal Government of Arnsberg, MaxBrain also has to follow the strict rules of the DSGVO.
The platform thus fulfils all the templates of a data protection-compliant system and works with GDPR-compliant, secure data centres in Germany.
Why ISO 9001 and 27001 are important for MaxBrain
MaxBrain distinguishes itself from competitors not only through a comparatively stronger focus on business-relevant objectives in the use of a learning platform, but above all through the adaptation of the platform to customer requirements.
Alex Blattmann, CEO of MaxBrain AG: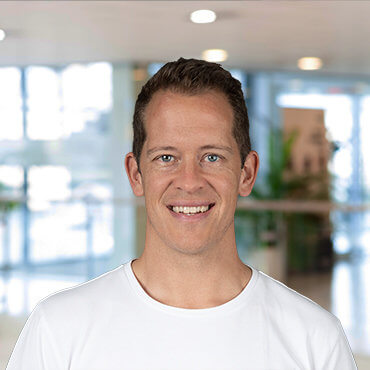 Alex Blattmann on ISO 9001:
"ISO 9001 fits very well with MaxBrain's unique selling proposition. We do have a mature, feature-rich platform. However, platform and features are never in the foreground.
From the first sales meeting with prospective customers, to the intensive cooperation between our customers and our Customer Success or Development team:
It is always about what needs and goals our individual customers have for their business success and how we can help them achieve these goals with MaxBrain. We do not see ourselves as a platform, but as a solution for our customers.
The solution includes a high, personal commitment to performance as well as the technical adaptability of our system to specific customer needs. This can only be achieved through consistent, uncompromising quality management: the core theme of ISO 9001 certification."
Outlook: ISO 21001 - Education Management
MaxBrain has not quite completed its series of ISO certifications:
ISO certification 21001 (Education Management) is planned for the first half of 2023.
This is primarily about:
These standards ensure that the prerequisites for demanding training and further education will be met in the future.
The ISO 21001 standard is particularly interesting for training centres and course providers; a customer segment strongly represented at MaxBrain with the University of Zurich, BodenSchweiz, veb.ch, Digicomp, WEKA or Goethe Business School.
Education centres thus directly fulfil all the requirements of the ISO standards for educational institutions without having to invest in the time-consuming and expensive revisions and examinations of an ISO certification themselves.
The trust of customers or companies that require ISO standards at training centres can thus be gained without additional effort.
For more information, please contact Andrea Anderheggen, Chief Marketing Officer MaxBrain.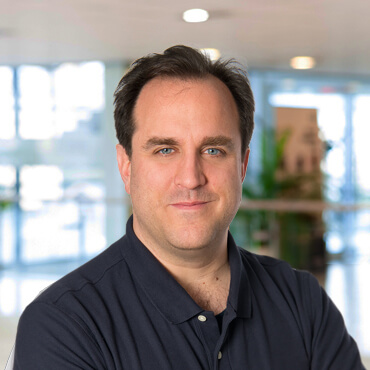 Andrea Anderheggen
Chief Marketing Officer MaxBrain